A convenient and flexible choice.
The Dejavoo QD4 Desktop Android terminal is a feature-rich, contactless terminal for businesses that accept credit cards. This terminal includes a built-in capability to process both EMV chip cards and contactless (NFC) payments, such as MasterCard PayPass® and Visa payWave®. The machine also allows acceptance of traditional magnetic stripe credit cards and both PIN-based and signature-based debit cards.
Includes:
Large touchscreen.
Built-in NFC contactless card reader.
50ft paper roll.
ISO 14443 Type A & B, Mifare, Contactless EMV Level 1, Mastercard PayPass®, Visa payWave®, ExpressPay®, and D-Pass (in progress).
Tri-Comm capability (Dial, IP, and Wi-Fi).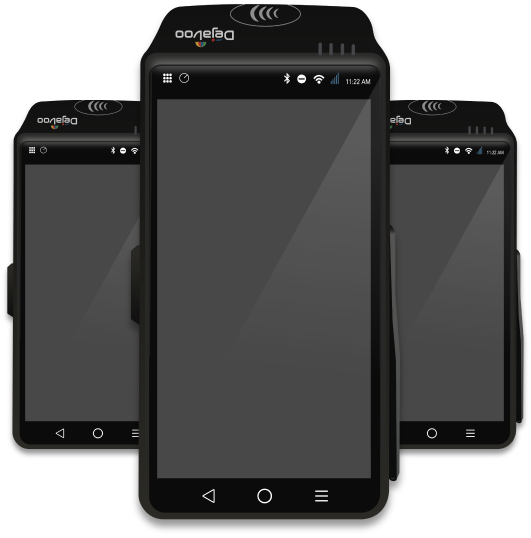 For all your payment needs.
Features
Processor

Quad-Core

Software

Android

Internal Memory

1GB RAM, 8GB Flash

Display

5.5" color LCD touchscreen (720 x 1280 pixels)

Audio

Built-in microphone and speaker

Internet Connection

Ethernet, Wi-Fi, and USB

Power Source

7.4V 2600mAh batteries and charging base

Printer

58mm thermal printer

Security

PCI PTS 5.0
Leave us a message.
Currently, ECS is only able to process payments within the United States and its territories. If you are outside the US, we appreciate your interest and hope to expand our payment processing capabilities in the future.